Euro Asia Treks
Euro-Asia Tours and Travels is a well established travel company in Nepal that specializes in organizing various tours, treks, peak climbing and other adventure sports around Nepal, Tibet and Bhutan. With more than 20 years of professional experience, Euro-Asia Tours and Travels claim itself as one stop solution for Himalayan vacation.
Our Solution
We have provided a complete web solution to Euro-Asia Travel and Tours website by designing a fully responsive website that looks great and runs smoothly on any devices. We incorporated a modern programming technique that has improved overall functionality of the website.  Visitors to this website now can find the trip for their next adventure simply through an advanced search function added on main slider of homepage. Separate category pages for services and desinations have simplified the content management system in the website. In the similar way, we are working on SEO part of the website too which has been showing better results in search engines.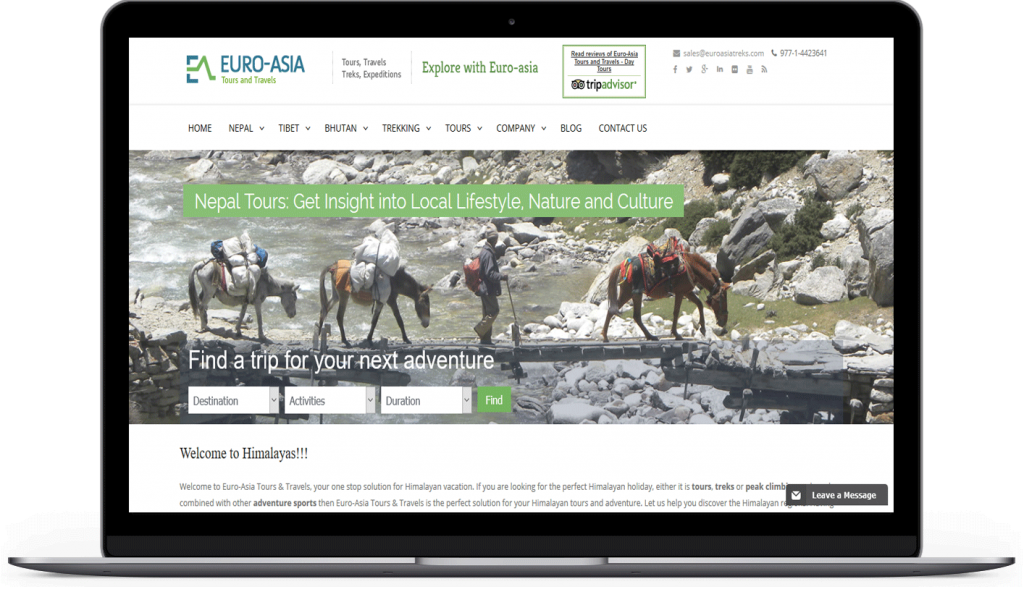 Our Approach
During the initial phase, prototyping of this Euro Asia travel and tours website was conducted to configure design, layout and placement of overall elements. In the next phase, website was redesigned to make it responsive on any devices incorporated with WordPress CMS platform. Also SEO friendly codes were being used which eventually helped to show up better results after we follow through organic SEO methodologies.
Our Technologies
Latest technologies in web development processes like php, j query and WordPress content management system were used to make this website simple yet modern and responsive on any platform. Advanced custom field in WordPress is used to create separate category pages for trekking regions and destinations.  In the mean time, natural SEO mechanism is being followed to focus on major keywords like 'Tours in Nepal' for long lasting effective results.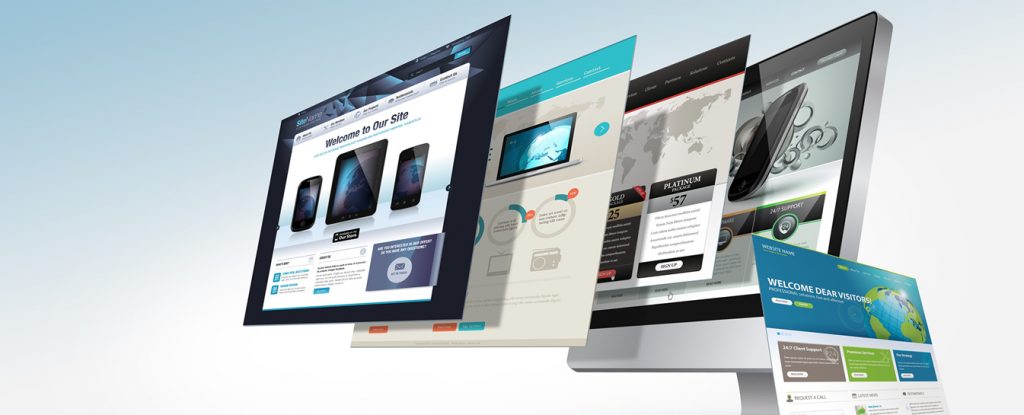 Our Impact and Results
Euro-Asia Travel and Tours has been successful in getting trip inquiries more frequently through mobile and hand held devices. And also our continuous SEO efforts are bringing positive results on search engines making it easier for visitors to find the website.